CV vs Resume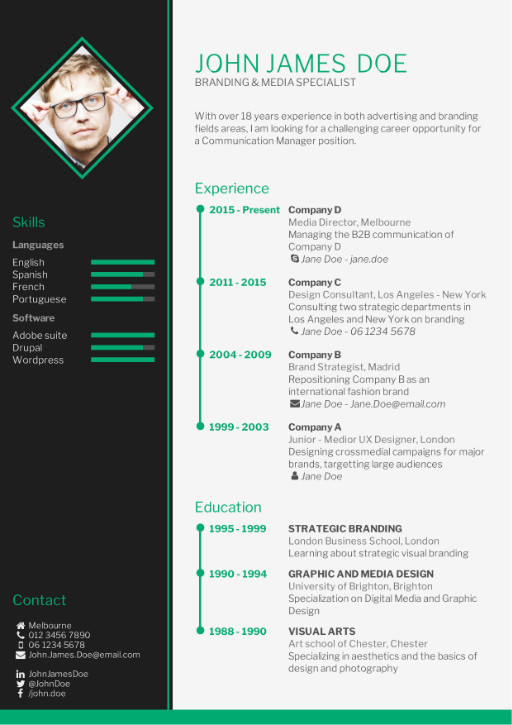 So you want to know the difference between a CV and a résumé?
There's none... okay... ALMOST none.
That is... if you know how to write your CV effectively!
Now, don't get me wrong...
ONCE, they were COMPLETELY different documents...
There WAS a time when your CV contained your full biography...
But the digital age changed all of that.
In the current recruitment industry, a CV is NOT that different from a résumé anymore.
Note: in this course, I refer to the European/international CV when writing 'CV' and not the (American) academic CV (that is totally different).
What is a résumé?
The French word 'résumé' means literally 'to sum up'. It originates from an English Lord around the year 1500.
On his travels, he used his handwritten summary of abilities as a professional introduction whenever entering a new town.
Since then, there have been many résumé trends like including hobbies or technologies. The appearance constantly changed.
However, the intention has always been the same: giving a quick and relevant overview of the candidates' qualities.
A résumé is a brief document that summarizes all work experience, education, accomplishments, skillset and volunteer work that are directly relevant to the desired job position.
What is a CV?
Curriculum Vitae means literally 'the course of one's life'.
The CV was invented by Leonardo da Vinci in 1492. He listed all his abilities in a large letter and send it to the Duke of Milan.
For a looong time, the CV was used as a static document containing the complete biography of the person.
Every single job experience was listed in full detail in a reversed-chronological order (in contrast to a résumé where it is filtered on relevance).
However, as recruiters are now flooded by digital CVs, the CV is becoming more and more like a résumé.
In fact, writing your CV the old way can be FATAL nowadays.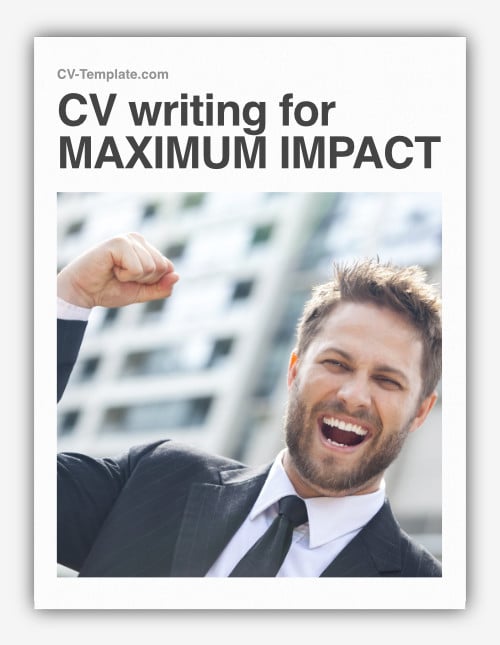 Professional CV in 7 Simple Steps
In-depth strategies. Psychological secrets. Valuable examples.
Learn how to write your CV for MAXIMUM IMPACT!
So... what is the real difference between a CV and a Résumé?
The short answer is: the European CV is some kind of extended résumé and is not a strict, formal format as many believe.
While the CV used to be a static, autobiographic document providing a detailed overview of lifetime accomplishments, the CV and the résumé are very much alike in today's context.
While the résumé is just a single page summarizing your name, contact information, education and relevant work experiences, a CV is slightly more detailed and is usually around 2-3 pages.
However, they both should be targeted towards the position to be effective.
Recruiters don't have the time to dive into your biography anymore.
Do I have to use a CV or a résumé?
CVs are used everywhere in the world including the UK, New Zealand, Asia and the European Union.
Résumés are used in the United States, Australia and Canada.
In the US, a CV is explicitly used as an (extensive) academic document while the words 'CV' and 'Résumé' are used interchangeably everywhere else (especially in Australia, South Africa and India).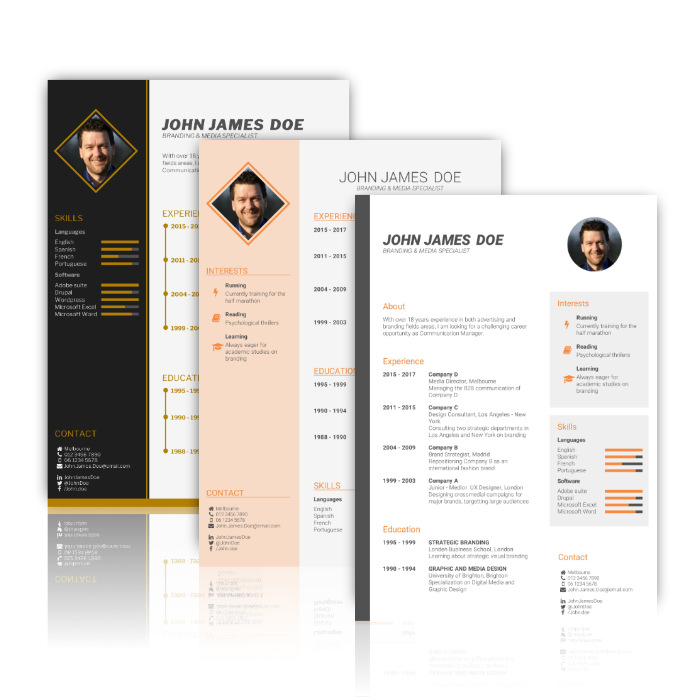 CV differences between countries
CV vs Résumé length
A European CV is generally 2 to 3 pages where the American résumé is almost always a single page (in contrast to an American academic CV that is everything between 3 - 15+ pages)
Pictures

In the US, AUS and UK, it is absolutely expected NOT to include a picture (except if you are an actor or model).
Also, your origin and age are not desired because of discrimination laws in those countries.
In most European countries, a picture is common though not required.
Always use a professional photo of your face only. You would be surprised how often I see holiday pictures in CVs!
In Germany, France and many Asian countries it is generally expected to include a picture.
Personal information

In the US and UK, the date of birth and marital status should never be included on a CV.
Moreover, Australia and the US have strict privacy laws that make personal information needless.
Sharing any type of personal information is often considered as unprofessional. The employer has no legal right to know your age (except for jobs that have a minimum age).
An exception to this rule might be with gender-neutral names (like Dominique or Jessie), a simple 'Mr.' or 'Ms." before the name may give clarity, though this is always optional.
In Europe and Asia, personal information like Marital status, nationality, gender and date of birth are more common but not required.
In South Africa, it is even required to mention your ID number and ethnicity (to clarify one's BEE/affirmative action status).
Education
A European CV often contains secondary school information (even when the applicant possesses a college degree) where this is withheld in the US.
Moreover, where in Germany companies expect the final grade point average (GPA) of each item, they would be surprised anywhere else.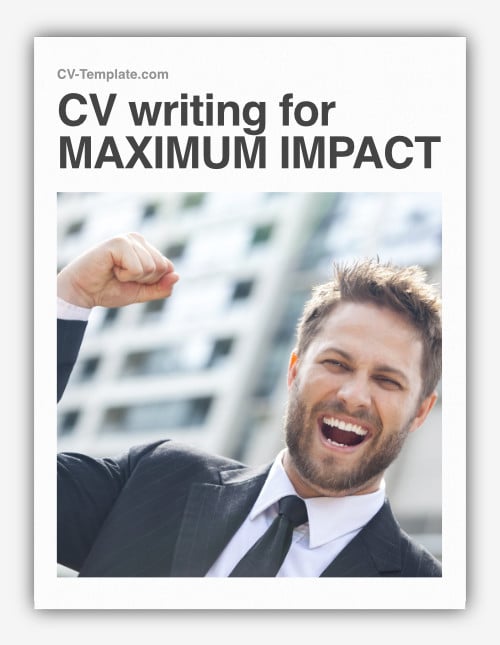 Professional CV in 7 Simple Steps
In-depth strategies. Psychological secrets. Valuable examples.
Learn how to write your CV for MAXIMUM IMPACT!
The biggest differences…
A résumé in the United States...
Show yourself as a product; the résumé is your personal advertisement.
Use a lot of power words like efficient and determined while avoiding over-used words like being a team player, hard-working and thinking outside the box.
No personal information and pictures!
A résumé in Canada...

List all your work experiences, internships and volunteer work. Be sure to use a well-organized CV template and keep it short. Avoid writing in 1st person style!
A CV in the United Kingdom...
Write full sentences and always state your secondary education.
Traditionally, at least 2 references were common but nowadays they are often left out.
Do not include your picture, date of birth or marital status in your CV.
A résumé in Australia...

Bring as much personality into the résumé as possible but do not include your photo, age, gender or religion.
Australian recruiters like achievement-oriented résumés that highlight your strengths and values.
Start the résumé with a personal mission statement!
A CV in Germany...
Germans are very strict concerning CVs.
They expect a passport style photo and supporting documents.
German recruiters especially favour candidates with no gaps in their work history. Do you have a gap in your CV? Explain what you did in the meantime.
A CV in France...
A skill section listing your languages and professional skills, and having a professional photo are common.
Only state your highest education degree and list spare time activities that are relevant to the position. Take a creative cv template!
A CV in India...
Typically, Indian CVs start with an executive summary and use a functional CV format instead of the popular reverse-chronological CV.
Do NOT include your picture, gender or religion.
A CV in the Arab Emirates...
Choose a creative CV design to make sure that your CV stands out.
Really long and detailed CVs are common and including a photo & personal information is a must.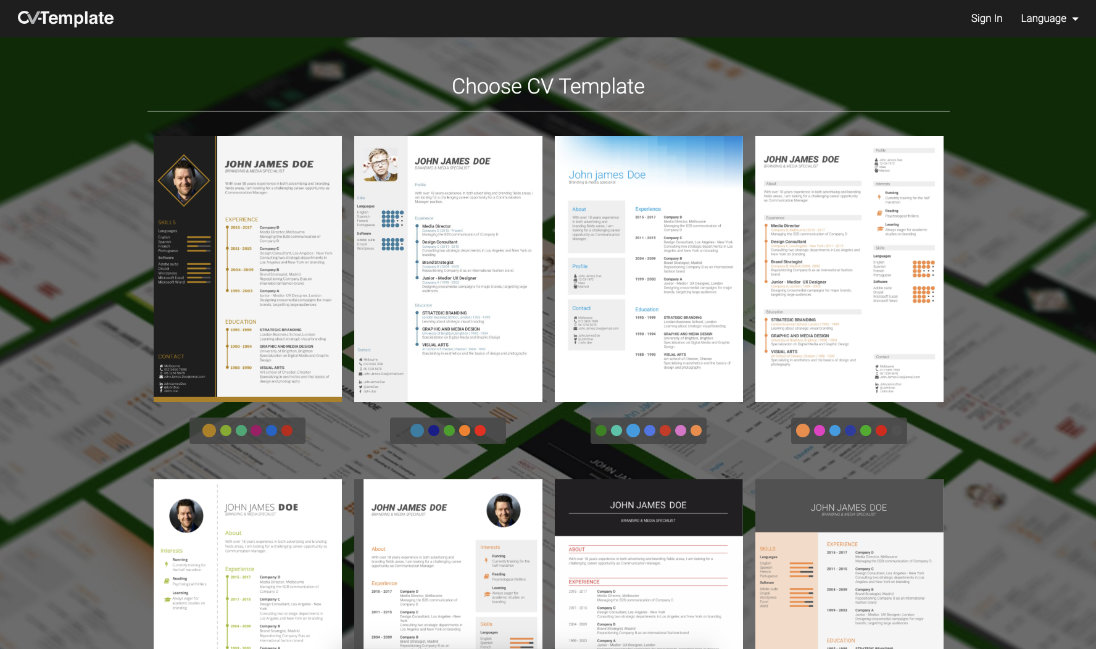 No more struggle, no more hassle. Just follow the proven format.
Try my free CV Builder
You don't need to be a designer to have a great-looking CV! Forget hours of struggling to make your CV look decent, just follow my CV format and create a great-looking CV in a matter of minutes... completely free.Free Online CV Builder
Do you want your CV to look irresistible? Do you want to have a CV that WILL get you noticed? Click the button above and discover your optimal CV!
Could you do me a favour?
I am on a mission of helping 1 million people get their Dream Job. Was the article useful for you? Please share the love!

How to write a CV - Part 3
How recruiters look at your CV
The best candidates are not the ones that get hired; the candidates with the best CVs are! They don't necessarily the strongest background or perfect working experience. However, they have answered in their CV everything the recruiter is looking for and in an interesting way!
How Recruiters Look at your CV
next lesson